Free Publications from the FDA Office of Women's Health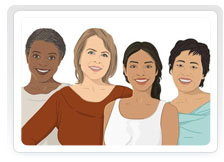 Help the people you serve make better health decisions with free fact sheets and booklets from FDA's Office of Women's Health. It's quick to read, easy to understand information they can trust.
Order up to 200 free copies per title now, and stop back to reorder more throughout the year.


Note: We will not share or sell any personal information that you provide us with any other organization. For further information, please see our Privacy, Security, and Accessibility Policies.
This service is provided by the Food and Drug Administration's Office of Women's Health and the U.S. Government Publishing Office, Pueblo Distribution Center. If you have questions about our publications, please contact Andrew Roybal at: aroybal@gpo.gov